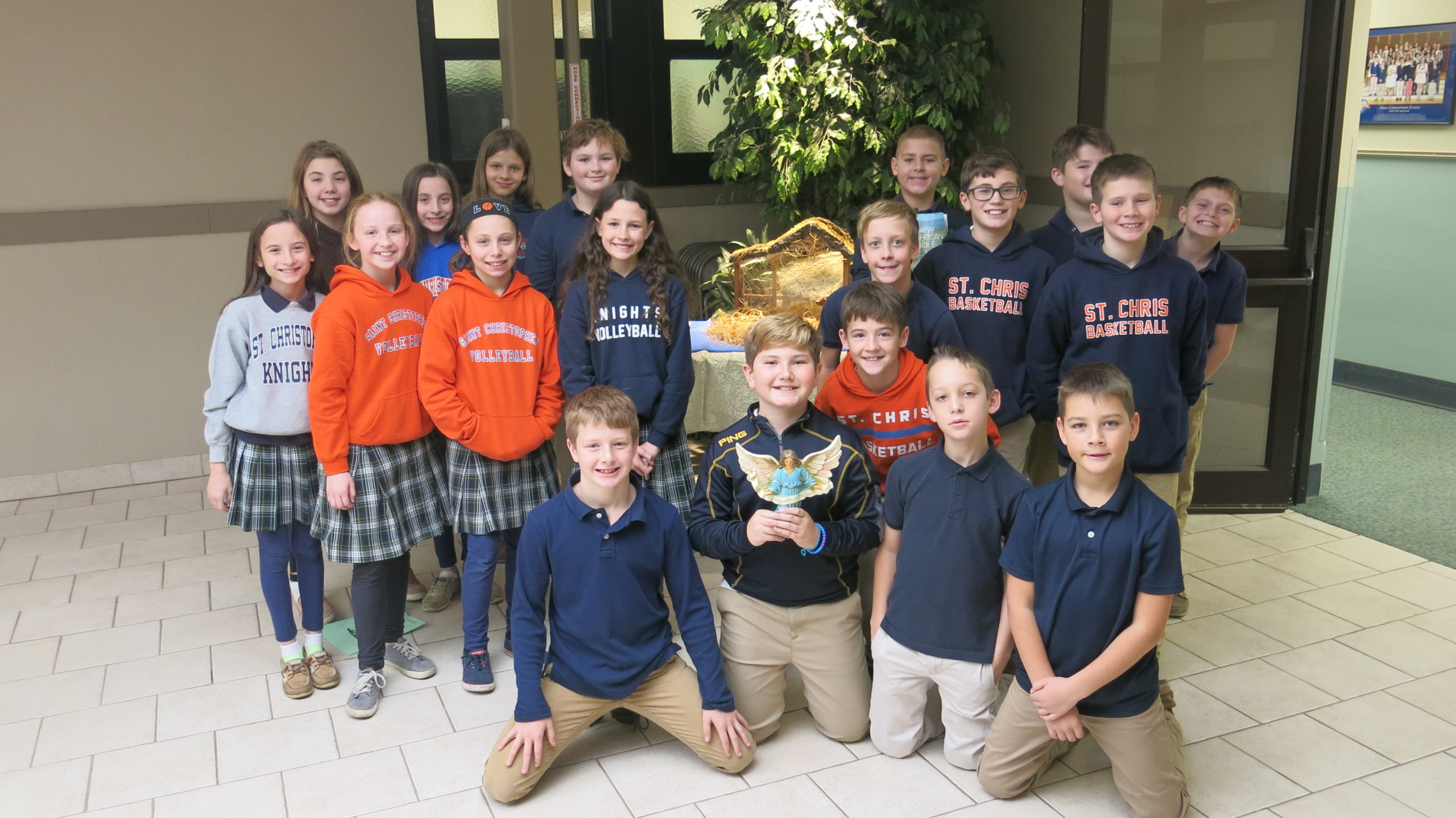 St. Christopher School: Where Catholic values, service, excellence, and community are shared with all by loving God, studying hard, and being kind to each other.
Welcome to our school! Saint Christopher School is located in the city of Rocky River, Ohio. We currently have 294 students in Preschool through grade 8. All teaching staff members are certified by the State of Ohio and are committed to student success. All employees undergo thorough screening, including background checks through the Ohio Bureau of Criminal Investigation & Identification (BCI&I). For complete information on screening policies, see the Policy for the Safety of Children in Matters of Sexual Abuse section 1.2 (p.3).
Students at our school receive an outstanding Catholic Education. Daily religion classes help them to learn about our Catholic Faith and grow spiritually.  Also, students have many opportunities to put their faith into action and share it with others. Prayer is incorporated throughout the school day. In all grades, students help plan and participate in liturgies, prayer services, and class retreats. Students in grade two participate in sacramental preparation for First Reconciliation and First Holy Communion. All students participate in a variety of service projects throughout the year.
St. Christopher School follows the Diocese of Cleveland's Graded Course of Study, which is aligned to standards approved by the Ohio Department of Education. Our school offers Art, Music, Physical Education and Computer Class to all grades. Spanish is offered to students in grades 4-8. St. Christopher School has outstanding technology resources. All students also have a weekly STREAM/Enrichment class. Every student has access to their own Chromebook or I Pad, and students in grades 6-8 may take their Chromebooks home to complete school assignments. To support students with special needs we offer speech services, intervention specialists, and have a school psychologist on staff.
At St. Christopher School we are building a foundation that lasts a lifetime. Rigorous academics and an emphasis on Catholic faith formation instill in our students skills and values that will help them to be successful in high school and beyond.  We hope, if you are interested in having your child attend our school, that you will take the opportunity to find out more about all we can offer. Contact Mary Meler at mmeler@scsrr.org to schedule a tour of the school.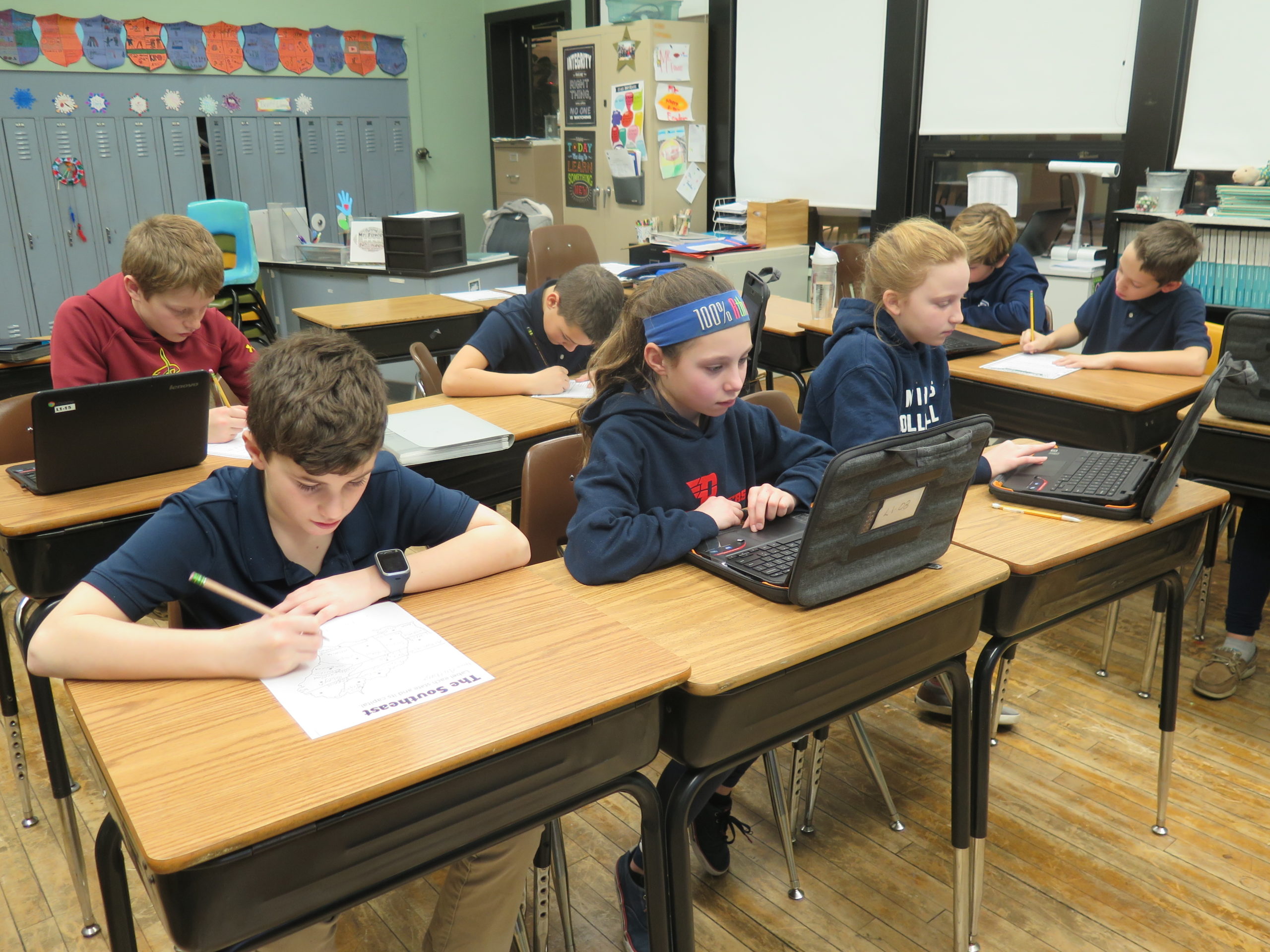 OUR STUDENTS CONSISTENTLY SCORE WELL ABOVE BOTH NATIONAL AND STATE AVERAGES ON STANDARDIZED ASSESSMENTS, SUCH AS THE MAP TESTS AND THE PSAT 8/9. TYPICALLY, OVER 90% OF OUR GRADUATES CONTINUE THEIR EDUCATION AT CATHOLIC HIGH SCHOOLS
School Commission
Purpose: The Saint Christopher School Commission functions as a consultative body to develop, promote, evaluate, and support policies directly effecting the educational program of the school.
Commitment: The commission consists of nine members; each must be a parent of a student presently enrolled in Saint Christopher School. No spouse or relative of any commission member may serve a concurrent term with said member. Members serve a term of two years and may not serve more than two consecutive terms. Terms of the Committee members expire as of May 31st. The Committee meets at 7:00 p.m. on the second Monday of every other month during the school year.
Preparation: No special preparation is required except a strong commitment to the ideals and goals of Catholic education exemplified in Saint Christopher School and its teachers, administrators, and students. Committee members participate in subcommittees for special projects, fact finding, specific advisory and/or other tasks assigned by the Committee.
Applications can be found in the school office.
You can contact or send questions to:
stchrisschoolcommission@scsrr.org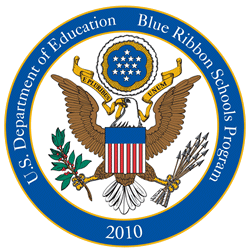 NATIONALLY RECOGNIZED BLUE RIBBON SCHOOL 2010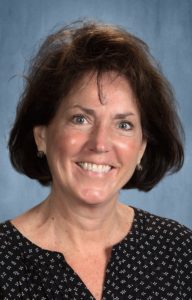 PRINCIPAL MARY MELER
FROM THE PRINCIPAL'S DESK
It is my great privilege to be principal of Saint Christopher School, a National Blue Ribbon School of Excellence. Our staff is committed to student well-being and success and strives to help all students grow spiritually, academically, and emotionally. The use of research-based best practices, professional collaboration, and appropriate support and rigor, ensure that students leave our school prepared for success in high school and beyond. Moreover, daily religious instruction, regular Mass attendance, and a commitment to service, help our students to know, love, and serve God while giving witness to their Catholic Faith.
We are also fortunate to have the amazing support of both our caring and committed parents and the St. Christopher Parish community. Working with these and all school stakeholders, the school can carry out its mission of promoting Catholic values, service, and excellence.
If you have any questions about our school and its programs, please don't hesitate to contact me.
Gratefully yours,
Mary Meler – Principal