Dr. Holly Higgs
SCHOOL PSYCHOLOGIST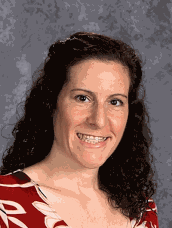 Ms. Higgs has a PsyD in psychology from Nova Southeastern University. She briefly worked as a psychology assistant before joining St. Christopher as the school psychologist. Ms. Higgs shares her time as a school psychologist with another local school.
Ms. Higgs loves animals and is a pet parent to three cats. She is an avid runner and yogi and completes several distance races each year. She enjoys sports and spending time with close family and friends.
mhiggs@scsrr.org
440-331-3075
Mrs. Linda Sladky
INTERVENTION SPECIALIST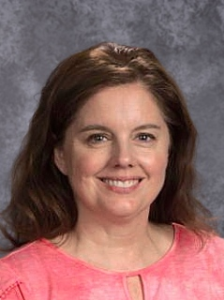 Mrs. Sladky graduated from Marquette University in 1991 with a Bachelor of Arts degree in communications.  After spending time raising her four children, she return to Notre Dame College to obtain her license as a Mild/Moderate Intervention Specialist.
Mrs. Sladky has been working at Saint Christopher for over four years helping students in grade K-4 improve their reading and math skills.  She finds it very rewarding to help the student reach their fullest academic potential.  She likes to remind the students "that are things are difficult until they are easy".
Mrs. Sladky resides in North Olmsted with her husband Rob and four children Leah, Rachael, Angela and Rocco.  Her family has been members of Saint Brendan parish for twenty years.  When not teaching, she enjoys spending time with her family, especially attending all their sporting events and gardening.
lsladky@scsrr.org  
440-331-3075
Ms. Alli Randel
SPEECH LANGUAGE PATHOLOGIST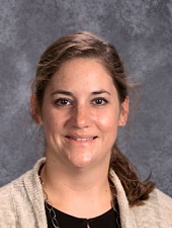 Ms. Randel is a licensed and certified speech language pathologist.  She earned a Master of Arts in Speech Language Pathology from Kent State University.  Ms. Randel has been working in Cleveland area schools since 2003.  Ms. Randel works closely with the school psychologist, intervention specialists and classroom teachers to identify and assist students with communication and educational needs.
Ms. Randel is a fan of Cleveland sports.  She also enjoys playing volleyball, boating on Lake Erie and attending local events and establishments with her husband, family and friends.
arandel@scsrr.org  
440-331-3075
Ms. Jess Geiger
INTERVENTION SPECIALIST
Ms. Geiger graduated from Cleveland State University in 2014 with a Bachelor of Science in Education degree.  She
spent the last 5 years working as a licensed Intervention Specialist helping students with Mild/Moderate needs at a charter school in Lorain. Ms. Geiger is thrilled to be working at Saint Christopher!
Ms. Geiger lives in Rocky River with her husband Matt and son Bennett. In addition, she has three fur babies Gizmo, Milly and Penny. In her free time, Ms. Geiger enjoys spending time with her family and taking her dogs for walks in the Metroparks.
jgeiger@scsrr.org
440-331-3075
Mrs. Jennifer Goldyn
INTERVENTION SPECIALIST
Mrs. Goldyn earned her Bachelor of Science from Walsh University in N. Canton, Ohio.  It was here she met her husband Anthony.  She is a resident of Avon Lake and a member of Holy Spirit Parish.

jgoldyn@scsrr.org
440-331-3075
Mrs. Leah O'Donnell
CLASSROOM AIDE
Mrs. O'Donnell  is the aide for the primary classrooms at St. Christopher School.  She has a certification in Medical Billing and is working toward an Early Childhood Education degree after finding her passion for working with children at St. Christopher.
Mrs. O'Donnell met her husband,  Aidan, while working at Heinen's in Rocky River.  She enjoys spending time with her family, playing golf and art.
lodonnell@scsrr.org
440-331-3075