Miss Bianca Beekman
ART TEACHER
Miss Bianca Beekman is a graduate of Notre Dame College where she earned her degree in Studio Art. She enjoys working with charcoal, paint, and found objects. Previously, Miss Beekman worked in Montessori schools. She is excited to share her passion for art with the St. Christopher students and is looking forward to the annual art show.
Outside of school, Miss Beekman has always had an interest in cheerleading. She was previously a cheerleader at Notre Dame College and now is the head cheerleading coach at Westlake High School. In her spare time, she enjoys graphic design, spending time with her dog, Piper, and discovering everything Cleveland has to offer.
bbeekman@scsrr.org
440-331-3075
Mrs. Michelle Federico
MUSIC TEACHER / PRESCHOOL DIRECTOR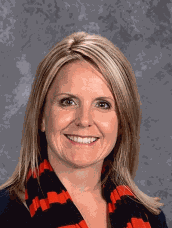 Mrs. Federico teaches general music to students, K-8, at St. Christopher School. She graduated from Ohio University with a Bachelor of Music degree with an emphasis in choral education. Each year she directs musical productions at Christmas and Spring for the primary and middle grade students. She is grateful to the parents of St. Christopher School for their continued support of their student's music education. In addition to her role as teacher, Mrs. Federico also assists with school liturgies and directs the Children's and Junior Choir at St. Christopher as well as the Junior Cantor program. She is also a cantor at St. Christopher Church and likes to perform, though she hasn't done so in years.
In addition to her music responsibilities Mrs. Federico serves as the assistant principal and Preschool director.
Prior to joining the St. Christopher School staff, Mrs. Federico taught for Lakewood City Schools and the Western Local School District in Pike County, Ohio.
Mrs. Federico and her husband, Jim, reside in Mentor with their three beautiful children, Madeline, Clara, and Ryan.   In her free time she enjoys reading, traveling, and spending time with friends and family.
mfederico@scsrr.org
440-331-3075
Mrs. Molly Fuerst
COMPUTER/STREAM/TECHNOLOGY COORDINATOR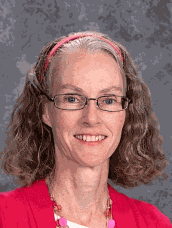 Mrs. Fuerst came to St. Christopher with 15 years of teaching experience in middle school math and science and computer/ technology at St. Patrick WP and West Park Catholic Academy. She loves teaching, especially computers. She teaches K-8 students each week. She coordinates all the technology and can often be found trouble shooting in the classrooms. Chromebooks, iPads, internet, and computers are her passion.
No stranger to St. Christopher, Mrs. Fuerst (nee Fiske) grew up in Rocky River and attended St. Christopher School from kindergarten through fifth grade. She and her husband, Ray, were married at St. Christopher in 1994. Together with their children they reside in North Olmsted and are members of St. Brendan Church.  Mrs. Fuerst graduated from Baldwin-Wallace College in 1991 with a Bachelor of Science in Education degree (K-8). She is very active in her family and community.
mfuerst@scsrr.org
440-331-3075
Mrs. Meredith Kempton
PHYSICAL EDUCATION TEACHER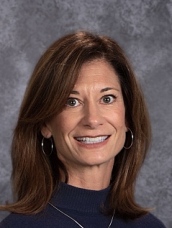 Mrs. Kempton earned a Bachelor of Arts in Education from Boston College. She began teaching in Catholic schools in 1993 and taught Kindergarten and Third Grade for eight years before staying home for several years to raise her three children. Mrs. Kempton resumed her teaching career as a substitute teacher at several local Catholic schools before becoming the Physical Education teacher at St. Christopher. She enjoys teaching Physical Education because she gets to interact with all of the grade levels.
Mrs. Kempton and her husband, Dave, live in Rocky River with their three children Sam, Matthew and Jennifer, who are all recent and soon to be graduates of St. Chris. She is a Cleveland sports fan who enjoys traveling, running and reading but most importantly spending time with her family.
mkempton@scsrr.org
440-331-3075
Señora Cinthya Welden
SPANISH TEACHER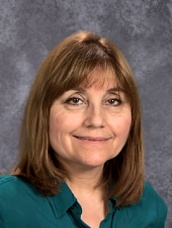 Ms. Welden graduated from The University of Alabama in 1980 with a major in Spanish and in 1985 obtained a Masters in Spanish, Education from the Appalachian State University in North Carolina. Señora Welden also went back to school and in 2012 she received a Masters in Education, Curriculum and Instruction.  She currently teaches Spanish to 4th Grade to 8th Grade at St. Christopher School and serves as a Bilingual Academic Support Specialist two days a week at West Park Academy providing bilingual academic support to students facing language barriers. She has used her love of drama, music, writing, and art to creatively and effectively use puppetry as a way of engaging her students with language studies in the classroom.
She is happy to call Westlake her home. Prior to joining St. Christopher School, Señora Welden taught in various schools around the world, using her skills and knowledge in creating a creative and dynamic atmosphere for children in grades 1 through 12.
During her free time, she enjoys painting, reading, watching sports, and spending time with family and friends. She practiced many years karate and is a former competitive swimmer. She also likes traveling to visit and discover new places.
cwelden@scsrr.org
440-331-3075
Mr. Kevin Bell
BAND DIRECTOR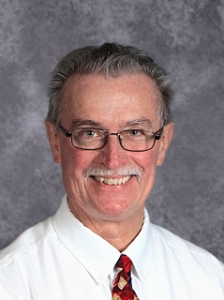 Mr. Kevin Bell received his Bachelor of Music degree from Youngstown State University.   He is very excited to be teaching band at St. Christopher School. Mr. Bell currently teaches band at St. Francis of Assisi – Gates Mills, St. Mary of the Assumption – Mentor, St. Helen – Newbury, and St. Thomas More – Brooklyn, too.
Mr. Bell grew up in Leetonia, Ohio and currently lives in Huntsburg, Ohio. He has a wonderful daughter, Samantha and  enjoys spending time with his two beautiful grandchildren, Mykaela and Tre.  
Mrs. Judy Zell
SCHOOL SECRETARY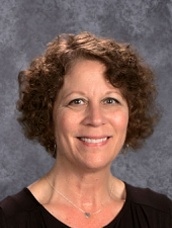 Mrs. Zell has worked in Catholic education for over 17 years and is a graduate of The University of Akron with a Bachelor of Fine Arts degree. She has worked as the school librarian at St. Angela Merici and St. Christopher Schools, and has found it rewarding to watch the children get excited about books. Although she loves working with students, she has taken on the responsibility of the school secretary since January of 2015. She now enjoys meeting and helping our families.
Mrs. Zell is an alumni of St. Christopher School and was married to her husband Mark at St. Christopher Church. She has two grown boys and relishes time spent with her family and friends. She enjoys lengthy bike rides in the Metroparks and is passionate about reading, home decorating and meeting new people.
jzell@scsrr.org
440-331-3075