Mrs. Kristin Fedak
SEVENTH GRADE TEACHER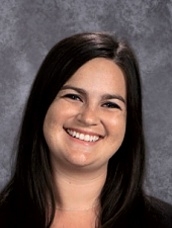 I am very excited to be part of Saint Christopher School! I attended John Carroll University in 2013, where I majored in education with a focus in mathematics and science in grades four to nine. Math has always been a true passion of mine and I want to show the students how the concepts we go over apply to their everyday lives. I have worked with many students who have struggled with math and have helped them master many concepts. I feel a great sense of accomplishment when I assist children to understand some of the challenging math concepts presented to them. I am looking forward to getting to know the students better and to help them enjoy learning.
I attended Our Lady of Angels elementary school and Saint Joseph Academy high school. I am the oldest of four children. I also have a Teacup Maltese named Milo who I love to spend time with! In my spare time I love listening to music, going out to dinner, and reading.
kfedak@scsrr.org
440-331-3075
Mr. Tom Thorne
SIXTH GRADE TEACHER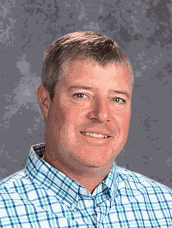 An avid outdoorsman who loves fishing and nature, Tom Thorne, is our middle school science teacher, naturally gravitated toward a career in science. He holds a Bachelor of Science in Conservation from Kent State University and is licensed to teach Integrated Science (all sciences) for Grades 7-12.
Prior to joining St. Christopher School, his teaching experience included six years as a workshop instructor and Teaching Associate at The Ohio State University's Franze Theodore Stone Laboratory on Gilbraltar Island in Lake Erie, and nine years teaching junior high science at Saint Ignatius of Antioch. Tom also taught Human Anatomy and Physiology, Environmental Science and Health at Cleveland Central Catholic High School.
Born and raised in West Park, he and his wife Binh To-Thorne (who he met in a chemistry lab at Kent State) reside in West Park.
"It's exciting to teach at such a high achieving school in a great community," says Thorne. "I always look forward to building on the students' problem-solving skills and increasing the students' inquiry in all fields of science."
tthorne@scsrr.org
440-331-3075