Miss Julie Dzurec
EIGHTH GRADE TEACHER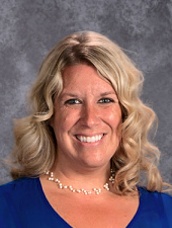 In addition to eighth grade homeroom subjects, Miss Dzurec teaches social studies to grades six, seven, and eight at St. Christopher School. She received her bachelor degree from John Carroll University with a double major in History and Secondary Education. She especially enjoys helping her students "connect" with history.
Prior to joining the St. Christopher School faculty, Miss Dzurec tutored students at Maple Heights High School in preparation for their Ohio Graduation Tests. Miss Dzurec grew up in Fairview Park and now resides in Rocky River. In her free time she enjoys travelling, reading, and playing volleyball.
jdzurec@scsrr.org
440-331-3075
Mrs. Molly Fuerst
EIGHTH GRADE TEACHER/TECHNOLOGY COORDINATOR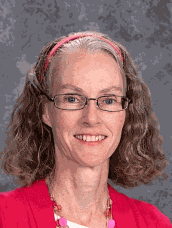 Mrs. Fuerst came to St. Christopher with 15 years of teaching experience in middle school math and science and computer/ technology at St. Patrick WP and West Park Catholic Academy. She loves teaching, especially computers. She teaches K-8 students each week. She coordinates all the technology and can often be found trouble shooting in the classrooms. Chromebooks, iPads, internet, and computers are her passion.
No stranger to St. Christopher, Mrs. Fuerst (nee Fiske) grew up in Rocky River and attended St. Christopher School from kindergarten through fifth grade. She and her husband, Ray, were married at St. Christopher in 1994. Together with their children they reside in North Olmsted and are members of St. Brendan Church.  Mrs. Fuerst graduated from Baldwin-Wallace College in 1991 with a Bachelor of Science in Education degree (K-8). She is very active in her family and community.
mfuerst@scsrr.org
440-331-3075