Mrs. Molly Fuerst
TECHNOLOGY EDUCATOR/COORDINATOR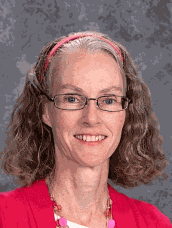 Mrs. Fuerst came to St. Christopher with 15 years of teaching experience in middle school math and science and computer/ technology at St. Patrick WP and West Park Catholic Academy. She loves teaching, especially computers. She teaches K-8 students each week. She coordinates all the technology and can often be found trouble shooting in the classrooms. Chromebooks, iPads, internet, and computers are her passion.
No stranger to St. Christopher, Mrs. Fuerst (nee Fiske) grew up in Rocky River and attended St. Christopher School from kindergarten through fifth grade. She and her husband, Ray, were married at St. Christopher in 1994. Together with their children they reside in North Olmsted and are members of St. Brendan Church.  Mrs. Fuerst graduated from Baldwin-Wallace College in 1991 with a Bachelor of Science in Education degree (K-8). She is very active in her family and community.
mfuerst@scsrr.org
440-331-3075
Mrs. Michelle Federico
MUSIC TEACHER / ASSISTANT PRINCIPAL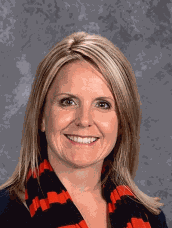 Mrs. Federico teaches general music to students, K-8, at St. Christopher School. She graduated from Ohio University with a Bachelor of Music degree with an emphasis in choral education. Each year she directs musical productions at Christmas and Spring for the primary and middle grade students. She is grateful to the parents of St. Christopher School for their continued support of their student's music education. In addition to her role as teacher, Mrs. Federico also assists with school liturgies and directs the Children's and Junior Choir at St. Christopher as well as the Junior Cantor program. She is also a cantor at St. Christopher Church and likes to perform, though she hasn't done so in years.
In addition to her music responsibilities Mrs. Federico serves as the assistant principal.
Prior to joining the St. Christopher School staff, Mrs. Federico taught for the Western Local School District in Pike County, Ohio, and at Grant Elementary in Lakewood.
Mrs. Federico and her husband, Jim, reside in Mentor with their three beautiful children, Madeline, Clare, and Ryan.   In her free time she enjoys reading, traveling, and spending time with friends and family.
mfederico@scsrr.org
440-331-3075
Mrs. Marian Kovak
ART TEACHER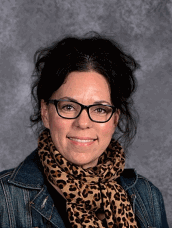 "I believe that all students can create," says art teach Marian Kovak. "My objectives as a teacher are to inspire and motivate students through art creation, art appreciation, art history and aesthetics. This discipline-based approach creates a balance that exposes students to different facets of the art world."
Prior to joining St. Christopher School she was a K-8 Visual Art Teacher at St. John of the Cross School, formerly St. Felicitas school.  Mrs. Kovak holds a Bachelor of Art with a focus in Printmaking from The Ohio State University and earned her Visual Art K-12 teaching degree at Cleveland State University.
Mrs. Kovak lives in Brecksville with her husband, Joseph, and their children, Chloe and Jackson. In her free time she can be found gardening, painting, sewing, cooking and completing DIY projects. "I am forever redecorating my house and making things for others. I like to go to estate sales and breathe new life into old things,"
She firmly believes that the art experience should not be dominated by art production only. "I strive to foster critical thinking and life-long learning skills in my students. I want them to put concepts that they learn in my classroom into real life situations to make them relevant."
Mrs. Kovak states, "I am very excited to be part of such a wonderful faith community. I look forward to fostering the creativity of the students of St. Christopher School. I hope to share my passion and love of the wonderful world of art."
mkovak@scsrr.org
440-331-3075
Señora Cinthya Welden
SPANISH TEACHER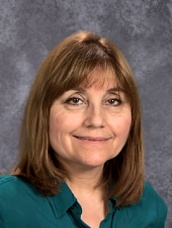 Ms. Welden graduated from The University of Alabama in 1980 with a major in Spanish and in 1985 obtained a Masters in Spanish, Education from the Appalachian State University in North Carolina. Señora Welden also went back to school and in 2012 she received a Masters in Education, Curriculum and Instruction.  She currently teaches Spanish to 4th Grade to 8th Grade at St. Christopher School and serves as a Bilingual Academic Support Specialist two days a week at West Park Academy providing bilingual academic support to students facing language barriers. She has used her love of drama, music, writing, and art to creatively and effectively use puppetry as a way of engaging her students with language studies in the classroom.
She is happy to call Westlake her home. Prior to joining St. Christopher School, Señora Welden taught in various schools around the world, using her skills and knowledge in creating a creative and dynamic atmosphere for children in grades 1 through 12.
During her free time, she enjoys painting, reading, watching sports, and spending time with family and friends. She practiced many years karate and is a former competitive swimmer. She also likes traveling to visit and discover new places.
cwelden@scsrr.org
440-331-3075
Mrs. Judy Zell
SCHOOL SECRETARY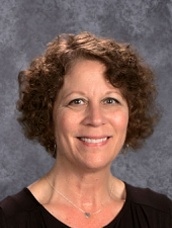 Mrs. Zell has worked in Catholic education for over 17 years and is a graduate of The University of Akron with a Bachelor of Fine Arts degree. She has worked as the school librarian at St. Angela Merici and St. Christopher Schools, and has found it rewarding to watch the children get excited about books. Although she loves working with students, she has taken on the responsibility of the school secretary since January of 2015. She now enjoys meeting and helping our families.
Mrs. Zell is an alumni of St. Christopher School and was married to her husband Mark at St. Christopher Church. She has two grown boys and relishes time spent with her family and friends. She enjoys lengthy bike rides in the Metroparks and is passionate about reading, home decorating and meeting new people.
jzell@scsrr.org
440-331-3075
Dr. Holly Higgs
SCHOOL PSYCHOLOGIST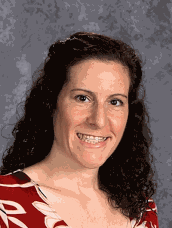 Ms. Higgs has a PsyD in psychology from Nova Southeastern University. She briefly worked as a psychology assistant before joining St. Christopher as the school psychologist. Ms. Higgs shares her time as a school psychologist with another local school.
Ms. Higgs loves animals and is a pet parent to three cats. She is an avid runner and yogi and completes several distance races each year. She enjoys sports and spending time with close family and friends.
mhiggs@scsrr.org
440-331-3075
Mrs. Linda Sladky
INTERVENTION SPECIALIST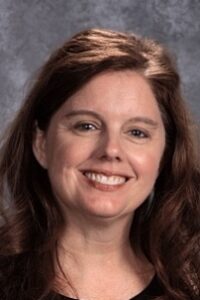 Mrs. Sladky graduated from Marquette University in 1991 with a Bachelor of Arts degree in communications.  After spending time raising her four children, she return to Notre Dame College to obtain her license as a Mild/Moderate Intervention Specialist.
Mrs. Sladky has been working at Saint Christopher for over four years helping students in grade K-4 improve their reading and math skills.  She finds it very rewarding to help the student reach their fullest academic potential.  She likes to remind the students "that are things are difficult until they are easy".
Mrs. Sladky resides in North Olmsted with her husband Rob and four children Leah, Rachael, Angela and Rocco.  Her family has been members of Saint Brendan parish for twenty years.  When not teaching, she enjoys spending time with her family, especially attending all their sporting events and gardening.
lsladky@scsrr.org  
440-331-3075
Ms. Alli Randel
SPEECH LANGUAGE PATHOLOGIST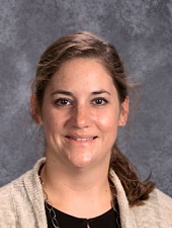 Ms. Randel is a licensed and certified speech language pathologist.  She earned a Master of Arts in Speech Language Pathology from Kent State University.  Ms. Randel has been working in Cleveland area schools since 2003.  Ms. Randel works closely with the school psychologist, intervention specialists and classroom teachers to identify and assist students with communication and educational needs.
Ms. Randel is a fan of Cleveland sports.  She also enjoys playing volleyball, boating on Lake Erie and attending local events and establishments with her husband, family and friends.
arandel@scsrr.org  
440-331-3075