Mrs. Katie Shivak
THREE-YEAR OLD TEACHER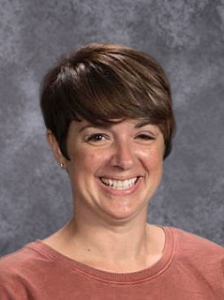 Mrs. Katie Shivak graduated from Cleveland State University with a Bachelor's degree in Promotional Journalism but quickly knew teaching younger children was her true passion. Before teaching at St. Christopher Preschool, Mrs. Shivak taught dance for nine years to children ages 3-14 at Elite, the Ohio Performing Academy in Brunswick, Ohio. After her son started preschool she began volunteering in the classroom which quickly led to aiding in the preschool 3's classroom. For the past four years, Mrs. Shivak was able to train and learn what it takes to run a preschool classroom. 
Mrs. Shivak is married to Jim and has 3 children-Luke, Olivia and Emma. Luke and Olivia attend St. Christopher day school and her youngest Emma is a "Little Knight" and will attend St. Christopher day school in a few years. The Shivak family resides in Rocky River and truly enjoys everything this city has to offer. In Mrs. Shivak's free time she enjoys spending time with family and friends and just being a mom. 
kshivak@scsrr.org
440-331-3075
Mrs. Jennifer Sims
FOUR-YEAR OLD TEACHER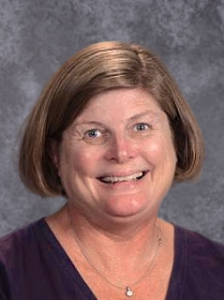 Mrs. Sims has a degree in Education from Cleveland State University.  She taught in Catholic schools for 5 years at many levels before deciding that teaching little ones is where her heart is! Before coming to St. Chris Mrs. Sims taught for 9 years at Rocky River Presbyterian Preschool.
Mrs. Sims is married to Mark and has lived in Rocky River for 25 years. They have 4 girls, who all attended St. Christopher School, twins- Hannah and Allie, Molly and Emily.   They have been parishioners at St. Chris for over 20 years. 
jsims@scsrr.org
440-331-3075