Mrs. Kim Reinoso
SIXTH GRADE TEACHER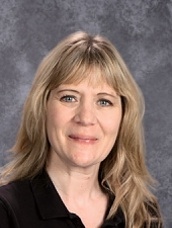 Mrs. Reinoso earned her Bachelor of Arts in Communications/Television Research and professional teaching license for grades 1-8 from Cleveland State University. She has been a member of the St. Christopher faculty since 2002. Mrs. Reinoso is also the co-moderator of the Science Club and Science Olympiad team. The Science Olympiad team competes at John Carroll University and has placed in the top medals consistently.
Mrs. Reinoso and her husband, Nelson, reside in Rocky River and together have three sons, Joe, Mike and Nick. She is an avid football fan — especially the Browns — and enjoys spending quality time with her family and playing with their dog, Teyla.
kreinoso@scsrr.org
440-331-3075
Ms. Lois Albert
SIXTH GRADE TEACHER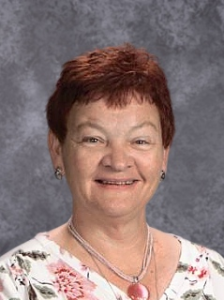 Ms. Albert loves teaching at Saint Christopher School.  She is the oldest of four, has ten nieces and nephews, and one great niece who is adorable.  Ms. Albert graduated from Notre Dame College and has been a teacher in the Diocese for 25 years.  She has taught every subject and grades 4-8. She loves teaching, watching students learn and grow, and is amazed at the creativity and new ideas they come up with on a daily basis. 
Ms. Albert also enjoys sports, reading, crafts, and spending time with her family.  She feels blessed to be a part of the Saint Christopher School family. "
"Saint Christopher School is a wonderful place to learn, grow, and learn about God.  There are so many great things that take place within these walls. The energy is amazing."
lalbert@scsrr.org
440-331-7075