Mrs. Kim Reinoso
FIFTH GRADE TEACHER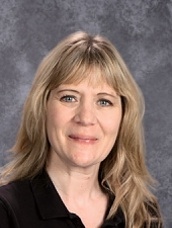 Mrs. Reinoso earned her Bachelor of Arts in Communications/Television Research and professional teaching license for grades 1-8 from Cleveland State University. She has been a member of the St. Christopher faculty since 2002. Presently, she teaches fourth and fifth grade social studies in addition to grade five homeroom subjects . Mrs. Reinoso is also the co-moderator of the Science Club and Science Olympiad team. The Science Olympiad team competes at John Carroll University and has placed in the top medals consistently.
Mrs. Reinoso and her husband, Nelson, reside in Rocky River and together have three sons, Joe, Mike and Nick. She is an avid football fan — especially the Browns — and enjoys spending quality time with her family and playing with their dog, Teyla.
kreinoso@scsrr.org
440-331-3075
Mr. Jake Fowler
FIFTH GRADE TEACHER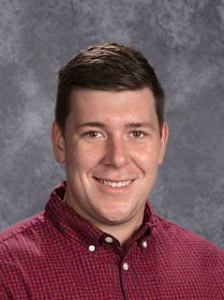 Mr. Fowler is very excited to be part of the St. Christopher School Community. He graduated from Ohio University with a Bachelor of Science Education. In addition to being a fifth grade homeroom teacher, Mr. Fowler teaches fourth and fifth grade Science.
Along with teaching, Mr. Fowler coaches varisty football and middle school wrestling at Bay Middle School. He enjoys being able to work with students in and out of the classroom setting.
jfowler@scsrr.org
440-331-3075